Cadet training creates a disciplined nation – Dallas
Posted by Editor on February 2, 2011 - 10:46 am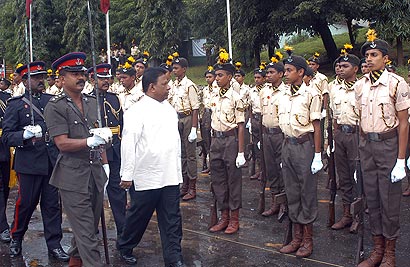 "Cadet Training should be made compulsory for every student and we will have physically as well as mentally strong youth in Sri Lanka", Minister of Youth Affairs and Skills Development Dallas Alahapperuma said while distributing certificates to Cadets at a passing out ceremony at Rantambe, recently.
The Minister pointed out that providing cadet training to all students is imperative in the creation of a disciplined nation. He emphasised on the importance of creating patriotic, disciplined younger generation. Alahapperuma added that cadet training in Sri Lanka dated back to 1886.
Cadet Battalion Director and Lieutenant Colonel S G G S Dharmaratne and Southern Province Deputy Director Lieutenant Colonel S J Lanarolle were also present at the passing out parade.
Source: Government News Portal
Latest Headlines in Sri Lanka