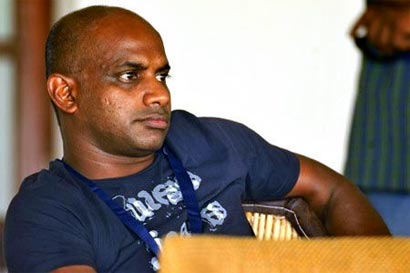 With former captain Sanath Jayasuriya set to be named Chairman of the new selection panel to be announced on Monday, there is some concern as to what he will bring into the table. But surely he can't be worse than what the current lot have done.
The unique thing about Sanath Jayasuriya is that he is passionate about our cricket. It's hard to find a man who is more passionate about Sri Lankan cricket than Jayasuriya. That's exactly the need of the hour.
The current crop of Sri Lankan cricketers have several new trends. One such thing is to do as the agent says. You tend to get the feeling that country's elite cricketers have somewhat lost that passion and pride to play for the country. Professionalism is an overused word in Sri Lankan cricket these days. Over the years, while covering cricket, we have seen some embarrassing defeats overseas and they have been followed by a game of football among the members of the national cricket squad. A trend countless number of managers and chief selectors have turned a blind eye to. With Sanath, you can at least expect that to change. He will get the players to mourn every defeat.
Sanath didn't mince any words when he was captain. The language he used in the dressing room when he was a player was dreaded by most. Currently Sri Lanka are placed sixth in Tests and fifth in ODIs in official rankings for teams and perhaps a few 'pep talks' can inspire the current side.
It's not to say that Sanath's will be a total aggressive approach. He is also known for his charm and convincing people through dialogue. He took over the captaincy of the national cricket team at a difficult time in 1999. Over the next four years, he guided the team through some tough series and was Sri Lanka's leading run scorer. Through his charm he was able to bring the best out of the likes of Arjuna Ranatunga, Aravinda de Silva and Hashan Tillekeratne, some of whom were several years his seniors and to some extent were bitter after their unceremonious sackings following the 1999 World Cup.
One of the sweetest things during Sanath's tenure as captain was seeing Arjuna going out to bat in Rawalpindi after Waqar Younis had left his thumb with multiple fractures. Arjuna helped Sri Lanka to a tense two wicket win and set up a series win.
Sanath's successful tenure as captain included ten successive Test victories culminating with a win in the Asian Test Championship over a strong Pakistan side in Lahore. When he was captain, several young players were given ample time to cement their places in the side and what Kumar Sangakkara after somewhat of a struggle earlier on has gone onto achieve for Sri Lanka is history. In him, we certainly have a person who can spot talent and persevere with those talents.
In recent years, we have had selectors who played more games than the wickets they took. When you have had selectors with such reputation, it becomes hard to challenge players. But Sanath has been there and done it all, both with bat and ball. After Muttiah Muralitharan, he has won Sri Lanka the most matches.
As soon as it emerged that Sanath will take over as Chairman of Selectors, concerns were expressed in some corners due to two counts. One is Sanath's involvement in politics and the other is that he only retired last year and those who played with him are still actively involved in cricket.
But they seem to have forgotten that Aravinda de Silva was brought into the selection panel within a few months after his retirement. With great players there perhaps should be no time frame. Given the clowns we have had running our cricket in recent times, the likes of Sanath and Aravinda are more than welcome these days. The other point is that it is Sanath's cricket that we admired and not his politics and it's entirely up to him to keep politics aside and play with a straight bat, which will be his biggest challenge, then and now.
You also get the feeling that Sri Lanka's cricket has stagnated for a while now. After the World T-20 last year, it was only fair for people to expect the selectors to groom a new set of players aiming at the next World T-20 in Bangladesh in 2014. But the same players were retained for the T-20 against New Zealand and Australia and no steps were taken to bring in new faces although some of those players will be 38 or 37 by that time and are unlikely to be around.
Sanath will also do well to address an urgent need in Sri Lankan cricket, which is too provide the up and coming cricketers a fair chance. Sri Lanka's 'A' team and under-19 side have had little exposure in recent years and as a person who spent lot of time with those developing squads, he would know the value those teams have on young cricketers.
Courtesy: The Island