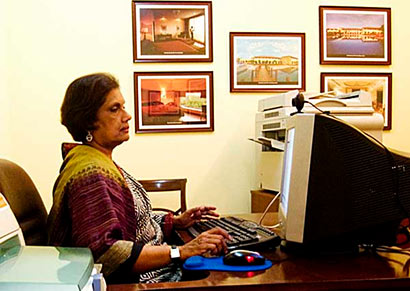 Former President Chandrika Kumaratunga stated she was ready to take on her successor, former President Mahinda Rajapaksa if the latter tried to destroy the attempts of the government to rebuild the country.
She charged that Rajapaksa attempted to destroy the SLFP when Ms.Bandaranaike was deprived of her civic rights spreading stories that a person without civic rights could not lead the party.
Ms. Kumaratunga scoffed at Rajapaksa's claim that the national security was in danger and charged that the administrators of the Rajapaksa regime were involved in massive frauds and that evidence were available to prove in court.
"Even after defeat, Mahinda is still trying to destroy the party", she pointed out. The former President also said that S.B. Dissanayake who recently crossed over to the government was also trying to destroy the party.
(Ceylon Today)