CEB to provide continuous power supply despite strike threat
Posted by Editor on July 4, 2012 - 8:44 am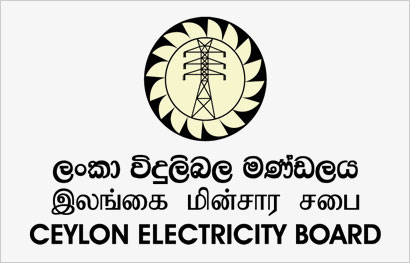 The Ceylon Electricity Board(CEB) yesterday said that it is capable of providing a continuous power supply to all parts of the country irrespective of trade union action which was scheduled to be launched by certain trade unions of the Board from midnight yesterday.
According to CEB chairman Dr. Wimaladharma Abeywickrema, a handful of trade unions announced that they would go for a 24 hour token strike from midnight yesterday, demanding that their salary anomalies be rectified, at a time a committee has been appointed to look into the salary anomalies of the employees. He said several trade unions and engineers have informed him that they would not participate in the trade union action.
"The Board will obtain their service to ensure continuous power supply to all parts of the country", he said.
The chairman added that the Board will be able to rectify break downs and power failures with the staff who will be on duty today.
He said the demands of these trade unions are unfair at a time the board is incurring heavy losses for depending on fuel guzzling thermal power due to drought experienced in the catchment areas. Dr. Abeywickrema said the CEB employees are receiving a higher salary with other perks when compared to employees of other statuary boards and government institutions.
He added that all trade unions agreed to a 25 per cent salary increase last year and they agreed to solve issues pertaining to salary anomalies through discussions at a meeting held at Temple Trees under the patronage of President Mahinda Rajapaksa.
Courtesy: Daily News
Latest Headlines in Sri Lanka