Conspiracy to tarnish Lanka's image: Keheliya
Posted by Editor on July 4, 2012 - 10:23 am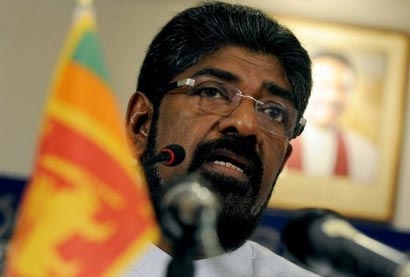 The government yesterday said there might be elements with vested interests trying to tarnish the image of Sri Lanka by falsely accusing the country of being a haven for human smuggling.
Government spokesman and Minister Keheliya Rambukwella said no Sri Lankans were found in the most recent cases of asylum seekers who were arrested or found in capsized boats.
"There was a lot of misleading information being disseminated recently implicating Sri Lanka as the originating point for asylum seekers. This is only hyped up information with no truth in it" he said
Mr. Rambukwella also said people with vested interests seemed to be planting the term 'Sri Lanka' into incidents of asylum seekers in order to further their agendas. "Obviously there is an element of doubt regarding these allegations, people with vested interest seem to have their own agendas of tarnishing the name of the country" he said.
Minister Rambukwella said this explained why the name of the country was always recorded as the port during initial reports, but later retracted. "There were no Lankans in the recent boat controversies, but the country's name was planted in initially, to meet ulterior motives of some elements," he said.
Courtesy: DM Online
Latest Headlines in Sri Lanka