Central bank switches to public bond auctions after scandal
Posted by Editor on August 14, 2015 - 8:19 am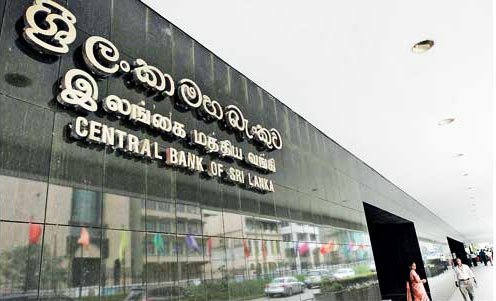 Sri Lanka's central bank has formally announced that it will issue all treasury bonds by public auction, and no longer by direct placement, responding days before a parliamentary election to criticism of a controversial offering in February.
In a statement, the central bank said the new auction method would help to expand the local t-bond market. A more open bidding process could boost investor confidence and drive down the government's borrowing costs, analysts say.
Less than two months after he ousted Mahinda Rajapaksa, President Maithripala Sirisena's administration faced criticism over a Feb. 27 bond auction that forced government borrowing costs up by 2 percent.
The auction of 30-year bonds at the centre of the controversy was originally planned at a modest 1 billion rupees ($7 million) but was then scaled up by 10 times to meet government borrowing needs.
More than half of the issue was sold to Perpetual Treasuries, a subsidiary of a company owned by the son-in-law of central bank governor Arjuna Mahendran, in what has been criticised as a conflict of interest.
Mahendran, appointed by Prime Minister Ranil Wikremesinghe, and son-in-law Arjun Aloysius deny wrongdoing. Both have been summoned by a Colombo court on Oct. 30 over a petition filed in relation to the auction.
The opposition United People's Freedom Alliance (UPFA) has seized on the bond issue in its campaign to oust the ruling coalition at the Aug. 17 general election.
It says the resulting rise in bond yields has increased government borrowing costs by more than 70 billion rupees ($520 million) over the past five months.
The central bank has dismissed the opposition's arithmetic, and said in its statement on Wednesday that the introduction of the auction method had helped increase demand for t-bonds across maturities and lowered borrowing costs.
It also said that the open market mechanism would attract international investors and the stability of investment flows and investor confidence would improve in the medium term.
Analysts agree, but say the central bank should have done a better job of flagging the transition to open auctions.
"It provides the clarity you needed, but it is a few months late," said Shiran Fernando, an economist at Colombo-based Frontier Research.
A panel set up to investigate the Feb. 27 auction has cleared the central bank chief of any direct role, but called for tighter supervision of the government's borrowing office. ($1 = 133.8000 Sri Lankan rupees)
(Reuters)
Latest Headlines in Sri Lanka