Rajapaksa sends reply to President Sirisena
Posted by Editor on August 14, 2015 - 1:39 pm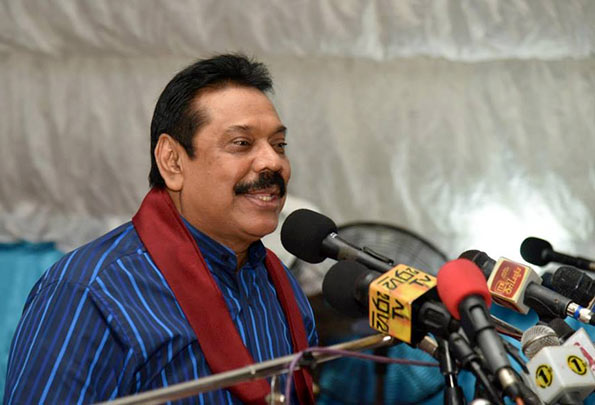 Former President Mahinda Rajapaksa today responded to the letter from President Maithripala Sirisena, with a letter of his own.
He acknowledges that he has received president Sirisena's letter. Rajapaksa refuted all allegations leveled at him and said that he handed over the party to president Sirisena days after the election defeat in January.
Rajapaksa also said that he believes president Sirisena will accept the people's mandate after the general election.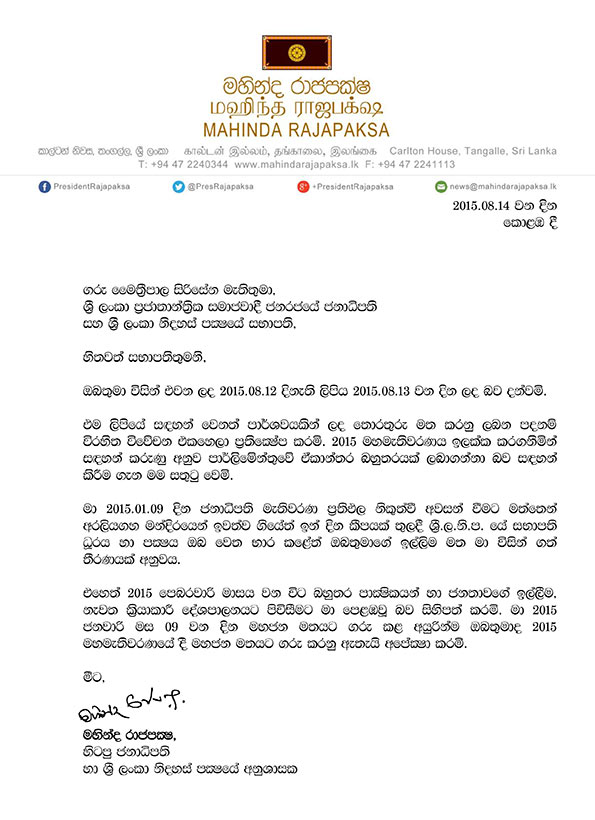 Latest Headlines in Sri Lanka