Chandrika batting for UNP has no effect – UPFA
Posted by Editor on August 13, 2015 - 8:31 am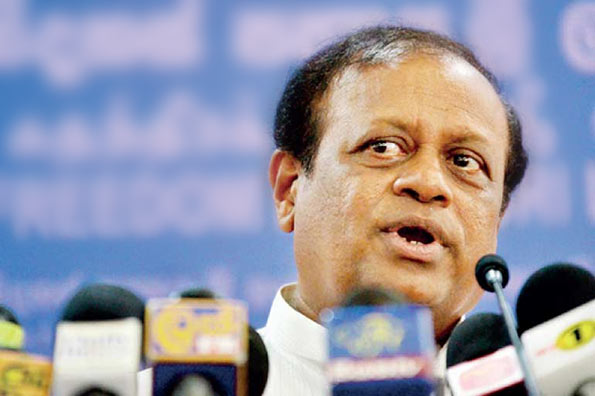 UPFA General Secretary Susil Premajayantha yesterday accused former President and ex- Sri Lanka Freedom Party (SLFP) Leader Chandrika Bandaranaike Kumaratunga of working for the UNP.
Addressing the media at the SLFP headquarters on Darley road, he said Kumaratunga worked for the UNP as if she were a sister of UNP leader and Prime Minister Ranil Wickremesinghe.
Answering a query, he said that since her retirement in 2005, she had thrown her weight behind the UNP campaign instead of helping the SLFP and Mahinda Rajapaksa.
Premajayantha said the UPFA's victory on August 17 was obvious, but the former President Kumaratunga and JVP leader Anura Kumara Dissanayake were still batting for the UNP.
Former Minister and SLFP spokesman Dilan Perera said former President Kumaratunga had appointed a Commission to probe alleged Batalanda torture chamber and killings, but she hadn't implemented the commission's recommendations.
"We now realise why former President Kumaratunga did not initiate an inquiry against Prime Minister Ranil Wickremesinghe," Perera said.
He said that former President Kumaratunga addressing pro–UNP rallies did not have any effect on the UPFA as she was a discredited person.
Minister of Aviation Reginald Cooray said that the UPFA was now working as one group, but Kumaratunga wanted to ruin that unity.
(The Island)
Latest Headlines in Sri Lanka