MRIA to be used as a paddy store?
Posted by Editor on August 13, 2015 - 8:38 am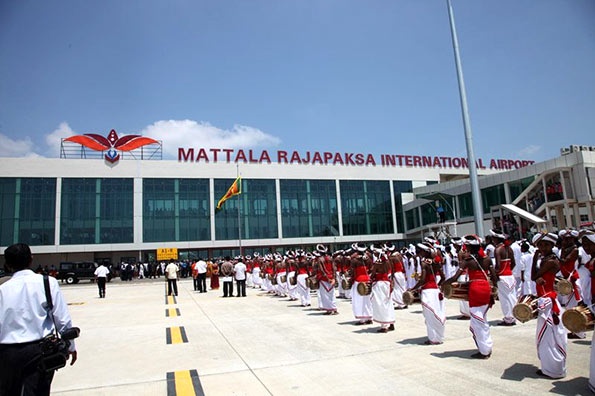 Sri Lanka's second international airport, a pet project of former President Mahinda Rajapaksa in his hometown built at a cost of USD 210 million, could be used as a temporary paddy storage facility, officials said on Wednesday.
The Mattala Mahinda Rajapaksa International Airport, built with Chinese funds, at the southern port district of Hambantota was commissioned in 2013.
The opposition during the Rajapaksa presidency linked the airport's construction to his extravagance with Chinese lent money.
They dubbed it the airport where flights did not land. The Chair of the state-owned Paddy Marketing Board (PMB), M D Dissanayake in a letter to the Southern Regional Manager W S Thilakaratne had explored the possibility of using the airport's facilities for paddy storage.
All PMB paddy stores in Hambantota have reached full capacity and the PMB needs additional storage space.
Mr Rajapaksa's elder son Namal, in a tweet condemned the move to storage paddy at the airport.
Looks like parts of Mattala International Airport will be used for paddy storage. Is this the good governance that was promised? – Namal tweeted
Mr Rajapaksa received wide spread criticism for building the airport when Hambantota was suffering from the want of many other basic facilities.
There were fears that after Mr Rajapaksa's defeat in January the new government may shut down the airport, NDTV reports.
Latest Headlines in Sri Lanka