Chief Prelates say NO to the Implementation of 13A
Posted by Editor on February 2, 2023 - 1:00 pm
The Chief Prelates of the Three Chapters has urged President Ranil Wickremesinghe not to implement the 13th Amendment to the Constitution which would lead to serious issues concerning the country's independence, territorial integrity, and National Security.
In a letter to the President, Prelates noted transferring land and police powers, powers to regulate ancient and historical places and to regulate religious societies to Provincial Councils would lead to promotion of separatism in the country.
The Prelates noted that all previous Presidents' in the country refrained from fully implementing the 13th Amendment to the Constitution as they understood it could lead to a state of confusion in the country.
Last month, President Ranil Wickremesinghe expressed the Cabinet's willingness pertaining to the full implementation of the 13th Amendment.
They said that even though the country would have to face influences to agree to some conditions of the world powers when seeking assistance due to the economic crisis, steps should be taken to reject any proposals which would endanger territorial integrity and independence of the country.
Attached below is the relevant letter received by President Ranil Wickremesinghe from the Chief Prelates: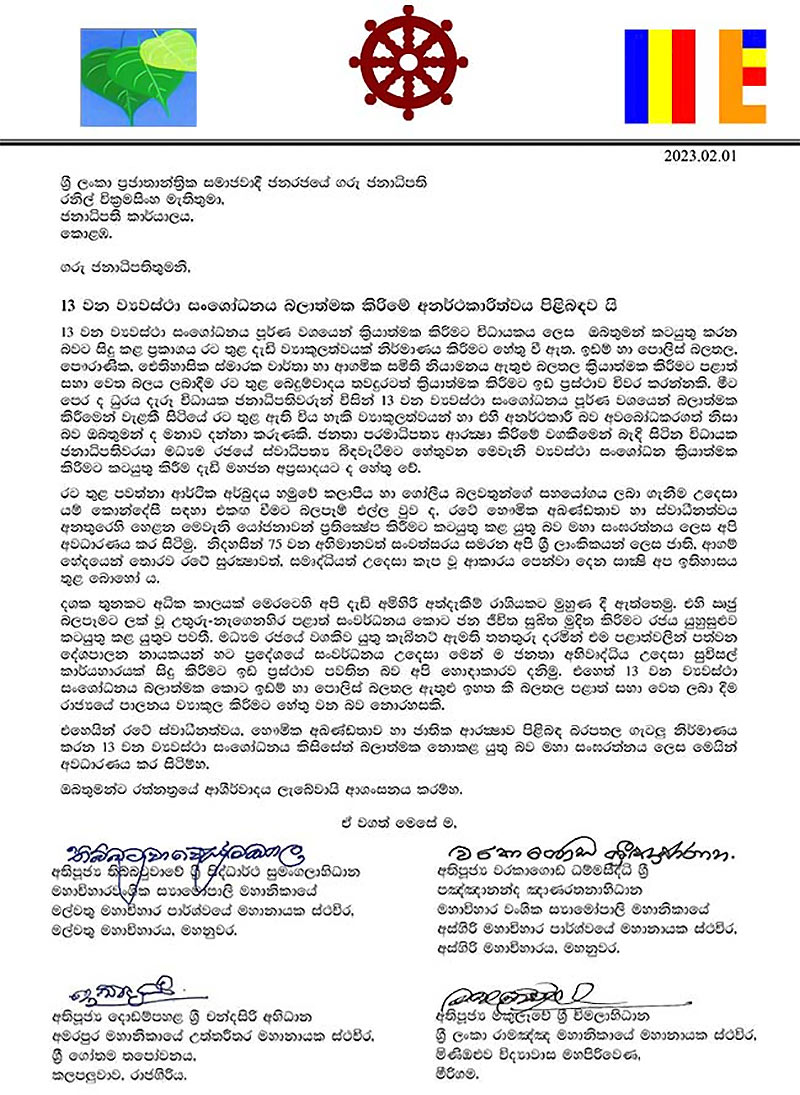 Latest Headlines in Sri Lanka