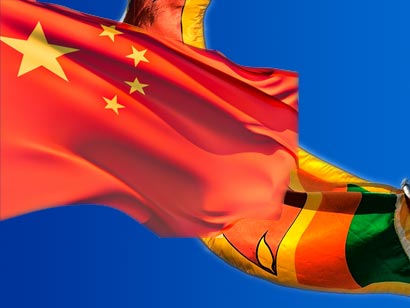 Chinese officials began three days of talks on economic cooperation with Sri Lanka on Saturday, as Beijing strengthens relations with the Indian Ocean island that is a focal point for its regional rivalry with India.
"This visit will give an added impetus to opportunities accruing to Sri Lanka in the context of promoting the country as a regional 'commercial hub'," Sri Lanka's external affairs ministry said in a statement.
China has increased its investments in Sri Lanka, funding airports, roads, railways and ports, something that has unsettled India, traditionally the closest economic partner of the island of 21 million people.
The Chinese delegation visit comes after Sri Lankan Foreign Minister G.L. Peiris, on a trip to China this month, said a feasibility study on a free trade pact "is on the verge of completion" and the deal could be sealed by the end of the year.
Sri Lanka won China's diplomatic support in a human right row this month when Beijing voiced support for Colombo after the United States said it would table a U.N. resolution over human rights on the island.
Among the issues to be discussed in the February 22-25 talks is a bilateral maritime cooperation deal, dubbed a '21st century Maritime Silk Road' that would cover issues such as fisheries, technology and environmental protection. (Reuters)