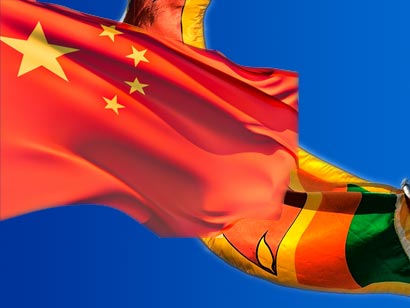 The Chinese Embassy in a statement released yesterday said Chinese President Xi Jinping and Premier Li Keqiang sent messages of condolence to Sri Lankan President Maithripala Sirisena and Prime Minister Ranil Wickremesinghe respectively over the tragic loss of life and property following the heavy rains that led to severe floods and landslides recently.
On behalf of the Government and people of China, the Chinese leaders extended their sympathy and condolences to the leaders, Government and people of Sri Lanka.
"The Chinese Government will give full support to the disaster relief operations of the Sri Lankan Government. We believed that under the leadership of the Sri Lankan Government, Sri Lankan people will surely conquer the disaster and rebuild the homes at the earliest date possible," the statement said.
"The Chinese government announced to donate emergency humanitarian disaster relief goods worth a total amount of RMB 15 million (about $ 2.2 million) to Sri Lankan people who were affected by floods and landslides. The relief goods, which will be sent to Colombo by a chartered flight soon, include tent, blanket, sheet, rain boot and life jacket urgently needed by the Sri Lankan side," the statement added.
Meanwhile, the Red Cross Society of China also granted $ 100,000 emergency humanitarian cash assistance to the Sri Lanka Red Cross Society for their disaster relief efforts. Chinese enterprises and expatriate Chinese in Sri Lanka will also try their best to help those affected by the disaster through donations and other means, the statement said.
(Source: Daily FT)