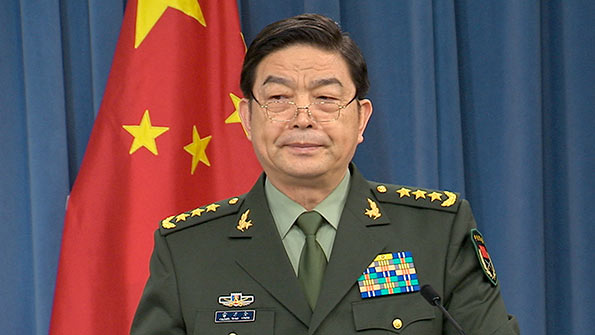 China's defence minister told the head of the Sri Lankan navy on Tuesday he wanted to ensure a "continuous and stable" development of military ties, after Sri Lanka ruled out future Chinese submarine visits to the country.
Defence Minister Chang Wanquan told Jayantha Perera that China was willing to continue and deepen cooperation with Sri Lanka, including efforts to train personnel, China's Defence Ministry said in a statement.
"China is willing to work hard with Sri Lanka … to ensure the continuous and stable development of relations between the two militaries and make positive efforts to further deepen ties," the ministry paraphrased Chang as saying.
New Sri Lankan President Maithripala Sirisena has unnerved China with his re-examination of certain projects in which China has invested, including a $1.5-billion "port city" project in the capital, Colombo.
China has built a seaport and airport in Sri Lanka's south, raising fears it is seeking influence in a country with which India has traditionally had deep ties.
India's concern grew after the previous government allowed the Chinese submarines to dock. Visiting Beijing in February, Sri Lanka's foreign minister said future such visits were unlikely.
(Reuters)