China will support Sri Lanka's debt rework, says CBSL governor
Posted by Editor on April 12, 2023 - 5:42 pm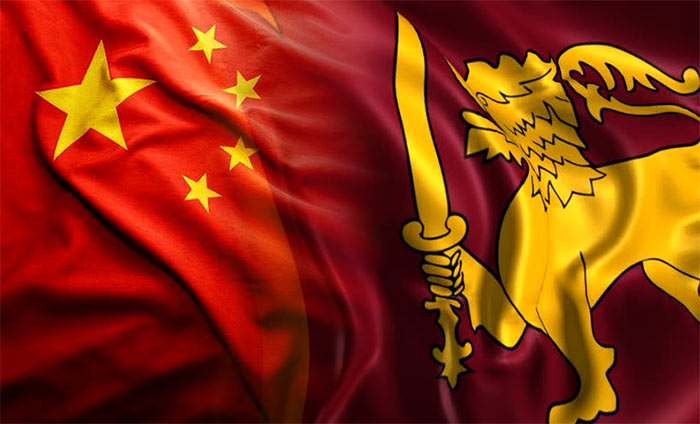 Sri Lanka expects China to support its effort to restructure debts and help it begin repaying its obligations, according to the nation's central bank governor.
The country also aims to quickly complete negotiations with official and commercial creditors, Nandalal Weerasinghe said in an interview with Bloomberg Television in Washington, where he's attending the International Monetary Fund and World Bank's Spring Meetings.
"It's in the best interest for China and Sri Lanka both to complete this process soon and we can get back to repaying our distressed obligation," Weerasinghe told Bloomberg's Kathleen Hays. Debt-restructuring talks have begun "and we have to make sure that we do it as soon as possible."
The IMF on March 20 approved a $3 billion loan for the island nation to help bail it out of the worst economic crisis in decades. The multilateral lender's endorsement is also expected to provide a reform framework, unlock fresh funding and investments, and let the South Asian country begin restructuring its debt after an unprecedented default in May 2022.
Weerasinghe said in March that the nation will also seek "comparable support" from its bilateral creditors such as the Paris Club members, as well as China and India. Sri Lanka is expected to unveil its restructuring blueprint by end-April.
Emerging-market debt distress, and cooperation among creditors, is a key theme this week during the IMF-led meetings. Creditor and debtor nations are meeting Wednesday to seek a way forward on the Group of 20's so-called Common Framework, which is aimed at restructuring poorer countries' debt owed to all creditors, including China and private debt holders.
Japan, France and India plan to announce the launch of the debt restructuring process for Sri Lanka on Thursday in Washington, on the sidelines of the IMF meetings.
Sri Lanka last month took a key step toward winning the cooperation of its external bondholders for restructuring $84 billion in debt by agreeing to include local-currency bonds in the program. The exercise, which will include the shorter-term treasury bills held by the nation's central bank and also some longer-term treasury bonds on a voluntary basis, is intended to reduce the burden on foreign commercial creditors.
Since Sri Lanka reached a staff-level agreement with the IMF in September, local authorities have increased taxes, cut energy subsidies and returned to a more flexible exchange-rate regime.
The cabinet has approved divestment of stakes in government-run companies including Sri Lanka Telecom Plc, Sri Lanka Insurance Corp and SriLankan Airlines. It also green-lit a bill for a new monetary law giving more independence to the central bank.
The central bank on April 4 held its benchmark rate at a two-decade high of 16.5% in order to keep Asia's fastest inflation in check while supporting economic recovery.
"As a result of very tight monetary policy, already disinflation process has started, and by the end of this year we are confident we will reach single-digit inflation," Weerasinghe said in the interview, reiterating the central bank's expectations.
(Source: Bloomberg)
Latest Headlines in Sri Lanka