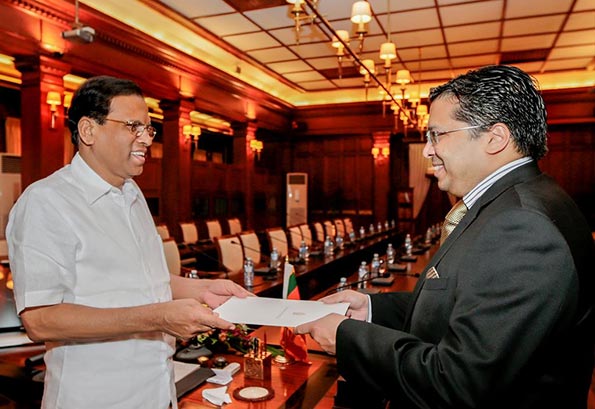 Former Sri Lankan High Commissioner in the UK, Dr. Chris Nonis has been appointed Presidential Advisor on International Affairs. Nonis stepped down from his diplomatic posting following a controversy involving former Monitoring MP of the External Affairs Ministry Sajin Vaas Gunawardena.
Qualified in London, with a First Class Honours BSc from Imperial College of Science, Technology and Medicine, Dr. Nonis obtained his MBBS from the Royal Free Hospital Medical School, University of London, having spent his electives at Massachusetts General Hospital, Harvard Medical School, Boston, USA.
He carried out his postgraduate training at Royal Brompton, Hammersmith, and Addenbrooke's, Cambridge and is a member of the Royal College of Physicians (UK).
He has been actively involved in Commonwealth and International Affairs, and is Deputy-Chairman of the Royal Commonwealth Society, London; Board Member of the Ramphal Centre for Commonwealth Policy Studies, UK; and Board Member of the Commonwealth Business Council.
He heads the Sri Lankan Advisory Board of the British Asian Trust, one of the charities of Prince Charles.
He has previously served on the Board of SriLankan Airlines; the Export Development Board of Sri Lanka; and the Country Coordinating Mechanism of Sri Lanka for the Global Fund. He is Chairman of Mackwoods Group of Companies.
(Courtesy: News.lk)