Help the needy, helpless – Cardinal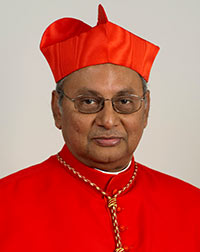 It was to bring the message of humbleness that Jesus Christ decided to be born in a manager. Therefore let us resolve to extend love and compassion to needy people leading helpless lives and children undergoing untold suffering during this Christmas,Colombo Archbishop His Eminence Malcolm Cardinal Ranjith said in a special Christmas message.
"Let us honour others. Love people's lives and share our happiness and joy with others eschewing selfishness. Let us remember that man's value depended on his conduct rather than on his riches and material possessions.
"While enjoying Christmas, I request you to desist from causing destruction to the environment and using polythene for decorations.
In the name of Jesus Christ, I request you to honour children and uplift them with love and care and desist from causing harm to them whoever they many be because that is the best sacrifice you could make in the name of child Jesus Christ.
"Wish you a Merry Christmas. May the blessings of Jesus Christ he with you," the Cardinal said.
---
A reunion of powerful divinity and the fragile humanity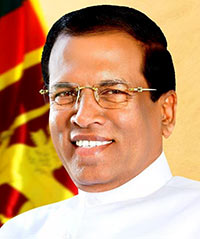 President Maithripala Sirisena extended his warmest greetings for a happy Christmas to all Christians who are devoted heirs of this magnificent universal festivity.
"Christmas has often been depicted as a reunion of powerful divinity and the fragile humanity.
That glorious reunion occurred with the coming of a religious leader who instilled the values of love, sacrifice and justice in the society, marking a significant victory of humanity in its history that is millennia old," the President said in his Christmas day wishes.
"The birth of Jesus Christ and his rise as a religious leader contrasted with the backdrop of inequality and brutality that was the order of the day. It was to cleanse the world of those degenerate values that Jesus Christ was born in the human world, and experienced the full range of human emotions and sufferings. Through this sacrifice, mankind reminded itself of the gravity of human existence and the unassailable values of humanity.
"Today, as the human race faces unprecedented challenges, the Christian belief undoubtedly proves to be a guiding star for us to find enduring solutions. It is when one starts to love oneself and then spread that love and kindness towards others that humanity will ultimately pave the way for lasting peace and reconciliation. Overcoming the multitude of challenges that threaten humanity can only be achieved through such a collective journey.
"May the silver bells of such sincere beliefs be heard all over the world this Christmas!
"I wish all Christians in Sri Lanka and around the world a merry Christmas filled with joy and prosperity, President Maithripala Sirisena said.
---
Spirit of Christmas shared universally – PM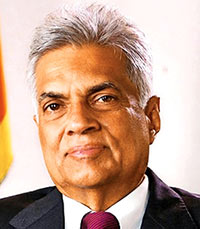 Christians in Sri Lanka and all over the world rejoice at Christmas which celebrates the birth of Jesus Christ, the Prince of Peace, Prime Minister Ranil Wickremesinghe said in a Christmas message.
The message adds: "The spirit of Christmas is shared universally and is a time to spread the goodwill, love and joy that the birth of Christ brings.
"Born in a Manger to parents from a humble background, Jesus Christ brought equality, compassion and fellowship to mankind. He chose to set the captives free from social injustice and their mental, physical and spiritual burdens.
"Today, we live in a society that seeks freedom from tyranny and injustice, stigma and prejudice. One in which people will be free from religious and ethnic strife, able to live together in harmony and a spirit of tolerance.
"The Holy Bible tells us that good trees bear good fruit; an outpouring of goodness in our hearts can help us find the good in others."May you have a blessed Season of Goodwill that truly celebrates the birth of the Prince of Peace".