CID allowed to investigate bank accounts of Gamini Senarath
Posted by Editor on April 20, 2015 - 5:41 pm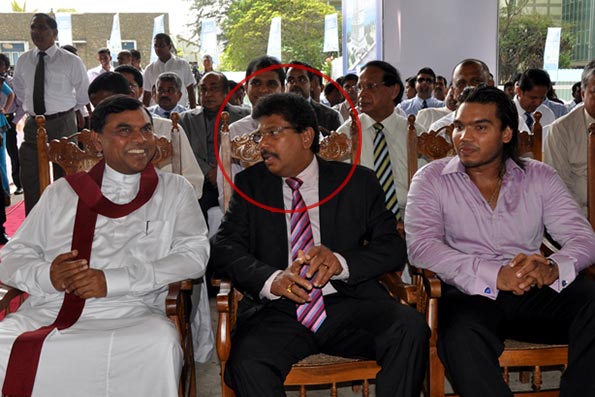 Police Financial Crimes Investigations Division (FCID) today obtained a court order to examine the accounts of former presidential chief-of-staff Gamini Sedara Senarath, his close relatives and their business establishments in more than 80 banks and financial institutions.
The Police Financial Fraud Investigation Unit (FFIU) also recorded a statement from Gamini Senarath over alleged financial misappropriation charges leveled against him by a leasing company earlier this month.
Nishantha Warnasinghe of the Anti-Corruption Movement in his police complaint said Mr. Senarath had used institutions such as Print Excel (Pvt) Ltd, Ratna Publishers and Printers, Ratna Poth Prakasakayo & Printers and Ratna Metal Industries for the purpose of laundering ill-gotten gains.
The court order issued by Colombo Chief Magistrate Gihan Pilapitiya was in connection with the accounts held by Mr. Senarath, Kumari Sita Gunaratne, Malkanthi Gunartne alias Kanthi Ranasinghe, Shanyl Surindra Sedara Senarath, Mahesh Mevul Sedara Senarath, Miminda Sedara Senarath, Sumana Sedara Senarath, Sanjaya Sedara Senarath and Aruni Manjula Senarath.
Latest Headlines in Sri Lanka