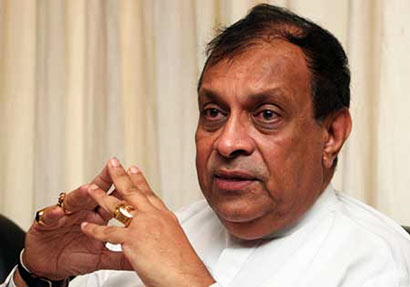 Speaker Karu Jayasuriya is reported to have told a delegation of civil society representatives yesterday that he would introduce a Code of Conduct for MPs soon.
He said this when the March-12 Movement, a collective of civil society groups met him.
People' s Action for Free and Fair Elections (PAFFREL) Executive Director Rohana Hettiarachchi said the movement commended the Speaker on his decision to allow the live telecast of parliamentary sessions.
Mr. Hettiarachchi told 'Daily Mirror' that the Speaker prepare the Code of Conduct for parliamentarians soon.
He said they requested the Speaker to conduct regular workshops for newly elected members on the role and responsibility of parliamentarians.
The Chamber of Commerce, Sarvodaya, Transparency International and several other civil society groups were represented at the meeting.
(Daily Mirror)