Condolence Message from H.E. the President to H.E. Dr. Manmohan Singh Prime Minister of the Republic of India
Posted by Editor on December 15, 2012 - 10:31 pm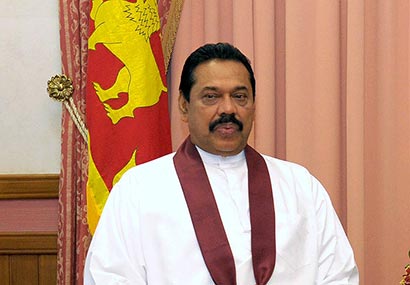 His Excellency Dr Manmohan Singh
Prime Minister of the Republic of India
Excellency,
Deeply moved by the passing away of the great Indian sitarist and composer, Bharat Ratna Pandit Ravi Shankar, I send you my heartfelt condolences on this sad occasion.
A true maestro of the sitar, Pandit Ravi Shankar played a monumental role in bringing the richness of Indian classical music to the world, and was largely responsible for transcending the geographical and cultural differences that dominated the appreciation of music, thus building a rich commonality in the appreciation of classical music in both East and West.
Moving from dancing to music, he was a virtuoso Indian musician who helped to create a new generation of music lovers by using his mastery of the sitar to stimulate interest in the spirituality of India and the East. Performing in the great centres of classical music throughout the world, Pandit Ravi Shankar was a true ambassador of culture, who paved the way for new bonds of spirituality and music, touching the hearts of new generations and inspiring new trends in eastern and western music.
His demise is a loss of a great Indian of our times, who has left behind a legacy of music that will outlive him with the memories of his contribution to its enrichment.
Please convey my condolences to the family of the late Pandit Ravi Shankar.
Mahinda Rajapaksa
President of the Democratic Socialist Republic of Sri Lanka
Latest Headlines in Sri Lanka