Contentious issue: National Payment Platform not discussed at Cabinet meeting
Posted by Editor on March 2, 2018 - 8:27 am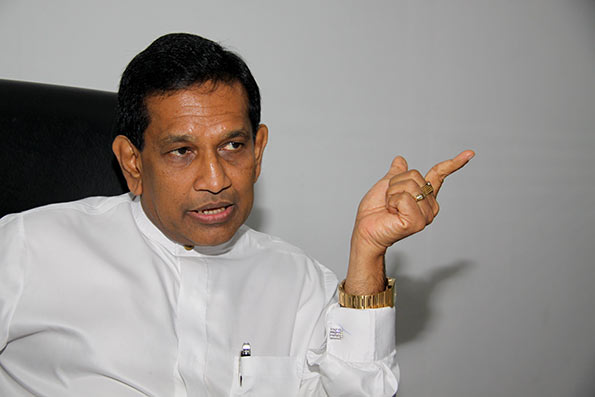 In spite of major discussion at the last meeting of cabinet of ministers whether to continue with the Cabinet Committee on Economic Management (CCEM), the controversial move made by the outfit to establish a hybrid company to facilitate 'single button transactions' in accordance with proposed National Payment Platform (NPP) hadn't been taken up.
Co-cabinet spokesman and health minister Dr. Rajitha Senaratne on Wednesday (Feb.28) confirmed that the matter hadn't been discussed, though CCEM's future role was debated.
Prime Minister Ranil Wickremesinghe heads the CCEM. The Prime Minister's advisers R. Paskaralingam and Charitha Ratwatte are prominent members of the unit.
The minister said so when the media sought an explanation at the post-cabinet press briefing at the Government Information Department as to why the government pursued such a project regardless of strong opposition by Governor of the Central Bank Dr. Indrajith Coomaraswamy.
In a letter dated Feb. 15, 2018 to Secretary to the Prime Minister E.M.S.B. Ekanayake, Governor Coomaraswamy accused CCEM of deliberately preventing CBSL officials attending January 10, 2018 meeting when the decision was made. Coomaraswamy is on record as having told Ekanayake that there was no requirement for a new setup as existing systems were sufficient to meet Sri Lanka's needs.
Dr. Senaratne disputed recent media reports that President Maithripala Sirisena headed National Economic Council (NEC) had taken over the responsibilities of the CCEM.
The cabinet spokesman cited President Sirisena's recent decision to put on hold move to distribute tab computers as an example that the Sirisena-Wickremesinghe government wanted to prioritize major projects.
(Source: The Island – By Shamindra Ferdinando)
Latest Headlines in Sri Lanka