COST OF HYBRID VEHICLE WITH ENGINE CAPACITY OF OVER 3000CC, TO INCREASE BY RS. 3 M. – MOTOR VEHICLE IMPORTERS
Posted by Editor on April 29, 2011 - 1:29 pm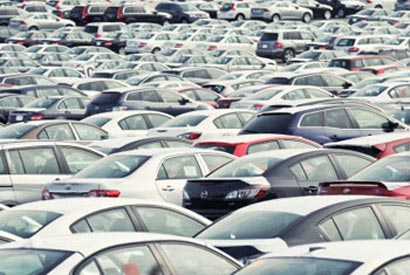 Motor vehicle importers say that with the new tax revision that has been introduced, the price of a hybrid vehicle that has an engine capacity of over 3000cc, will increase by around Rs 3 million.
Previously, the tax on such vehicles stood at 38%.
The latest tax revision, saw  taxes being revised by 50%, 75% and 100%, based on engine capacity.
Based on the tax revisions that came into effect on Sunday, the 95% tax imposed on a vehicle with an engine capacity less than 1000cc, was increased to 120%.
Although a tax of 119% was imposed on vehicles with an engine capacity between 1001 and 1600cc previously, the new tax for such vehicles stands at 128%.
"The price of 1000cc petrol vehicles increased by around Rs. 275,000 to Rs. 300,000. The price of 1500cc and 1600cc vehicles will increase by between Rs. 500,00 and Rs. 900,000," said Missaka Naveen, Chairman, Sri Lanka Motor Vehicles importers Association.
These views were expressed regarding the price revision for hybrid vehicles.
"The price of vehicles with an engine capacity of between 1500cc and 1800cc, will increase by between 400,000 and 700,000. 2000cc and 3000cc vehicles will see a prices increase of between 9 laks and 1.8 million. This is a 75% increase. The tax on 3000cc vehicles and above, has been increased by 100% there will be a price increase ranging from 30 laks, to 55 to 60 laks, for these vehicles," said Missaka Naveen.
Meanwhile, the tax for three wheelers which stood at 38%, was increased to 50% for petrol three wheelers and to 60% for diesel three wheelers.
Courtesy: News First
Latest Headlines in Sri Lanka