Hashan Tillakaratne alleges match-fixing in Sri Lanka
Posted by Editor on April 29, 2011 - 1:18 pm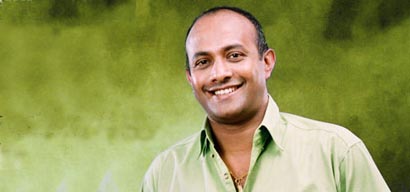 COLOMBO: Dropping a bombshell, former Sri Lanka skipper Hashan Tillakaratne has claimed that match-fixing is common in his country since 1992 and promised to reveal names of those involved, soon.
Tillakaratne, who played 83 Tests and 200 ODIs for Sri Lanka, made the sensational claim while appearing in a TV show.
"I can tell this in agreement with my conscience. Match fixing is not something that started happening yesterday or today. According to my knowledge, it happened since 1992. I say this with great responsibility," Tillakaratne said.
Tillakaratne, who was Sri Lanka's captain between April 2003 and March 2004, said people involved in the menace have been successful in burying the issue with money power but promised to expose them soon.
"There were threats of this issue being exposed during various times. But it was pushed down by giving money to various people. If the people who were responsible for that are listening to this, I state this today with great responsibility, I will shortly reveal the names of those responsible," he said.
Tillakaratne, who led the side in 10 Tests during his tenure as captain, stopped short of calling the World Cup final between India and Sri Lanka a fixed match but had some reservations about selection.
"I am not saying that this match (The world cup final) was fixed. But anyway match fixing is something which has been in this country over a period of time. This has spread like a cancer today," he said.
Source: India Times
Latest Headlines in Sri Lanka