Country will protect those who love the motherland, says President Rajapaksa
Posted by Editor on March 1, 2011 - 9:05 am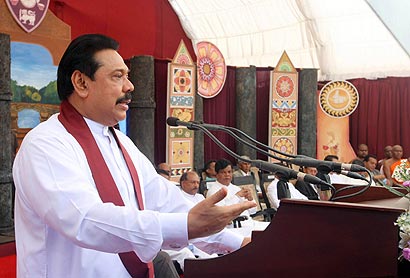 Onlanka News – By Janaka Alahapperuma
(Pix by: Chandana Perera)
President Mahinda Rajapaksa said those who love their country will be protected by the country itself and an ethical and peaceful society should be created for the future generation by safeguarding the freedom that was gained through great sacrifices. He made these remarks at the opening ceremony of the Swimming Pool and the Training Centre for Water Rescue and Survival Centre (Life Saving and Lifeguard) at the Dharmapala Vidyalaya, Pannipitiya on 28 February.
Addressing the students, President Rajapaksa said the students should be trained to love the motherland. It is of no use securing strength and courage, if the native country is not loved. He noted that those who work for the country and not for personal gains lead happy lives. Speaking at the occasion, he further added that the sports are essential factors for a healthy life and pointed out that sports help to improve patience, courage, strength and the ability to confront any future challenges.
President Rajapaksa who arrived at the school for the opening ceremony, first offered floral tributes to the Anagarika Dharmapala statue at the school premises. Later the President was greeted by a swimming pageant at the opening of the Swimming Pool.
The new centre was constructed by the Old Boys' Association of Dharmapala Vidyalaya in association with the Sri Lanka Red Cross Society with funds from Taiwan Red Cross Society. The OBA has expended 28 million rupees on this sports Complex and 14 million rupees had been donated by the Taiwan Red Cross Society.
Principal of the Pannipitiya Dharmapala Vidyalaya, K.G.Wimalasena, Chairman of the Financial Commission of the OBA, Prasanna Dissanayake, Government Ministers, parliamentarians, local politicians, staff, students and parents also participated in the event.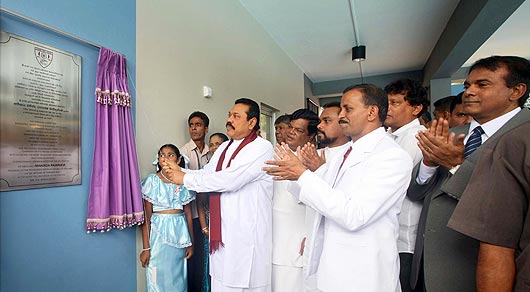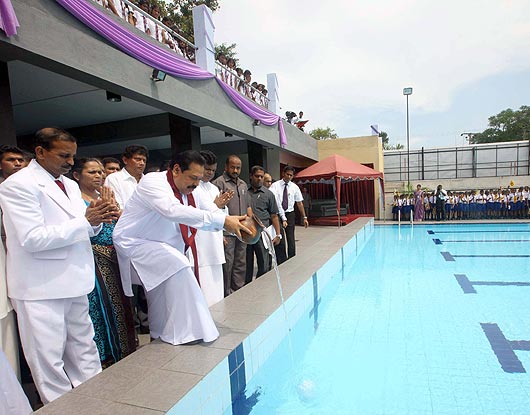 Latest Headlines in Sri Lanka