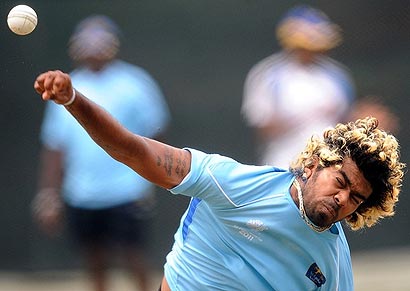 Indications are that Lasith Malinga would play in today's match against Kenya
COLOMBO: In the normal course, Sri Lanka — taking on associate member Kenya in its third match of the ICC World Cup here on Tuesday — would have tested its bench strength.
But, not everything is fine, after Sri Lanka's seventh straight loss to Pakistan in a World Cup match. And, fitness worries to its main paceman Lasith Malinga made him skip both its matches.
A closer look reveals that the changes that Sri Lanka made for the previous match — Chamara Silva coming in, and the decision to persist with Rangana Herath — turned out to be positive. The worry is that the middle-order did not deliver in the crucial match.
Its inexplicable middle-order collapse in the last match against Pakistan and the subsequent loss has given the team enough jitters.
The team was cruising along at 76 for no loss and then in no time was down to 96 for four. "When you lose four wickets in almost the same number of overs and you are less than a 100, you make it a bit difficult," captain Kumar Sangakkara said, speaking about the loss to Pakistan.
Putting the loss behind
A lot of homework has since been done and the team has put that loss behind it as it gets ready to tackle Kenya. Nothing less than a spectacular and comprehensive victory would help Sri Lanka's cause.
An overcast sky on Monday evening saw many a Sri Lankan utter a prayer as the team got ready for the important match. The weather is now giving the team management more reasons for worry.
The R. Premadasa stadium has the best covers (the entire ground is covered) and has the best draining facility in the subcontinent, but any rain-induced delay would not be to Sri Lanka's advantage as the team looks to improve its net run-rate.
There are indications that paceman Lasith Malinga will play in Tuesday's match. Sangakkara was candid in admitting that the team missed "Lasith a bit" in the match against Pakistan.
The Kenyans want to put up a good fight to salvage some of the reputation that took them to the semifinals in 2003. The Kenyan Board wants this, and has apparently communicated this to the team. While none of the team members was available to go on record, it is apparent that there is a rift in the team over coach Baptiste's methods.
Cricket Kenya Chief Shamir Inamdar has been quoted by Reuters as saying that the coach's way of doing things had not gone down well with some senior players.
Apart from this, the team is obviously hurt by the ICC decision to cut out associate nations from the next World Cup. Asked about this, the seniormost member of the team, Steve Tikolo, who has been part of the campaign for the past five World Cups, pointed out that when Sri Lanka was inducted into the world of ICC cricket, it was not a good side.
"But when they got the opportunities you see where Sri Lanka is today. Once they got Test status you see what cricket they are playing. Playing against the top oppositions, playing at the top level, makes you better," he said.
The teams (from):
Sri Lanka: K. Sangakkara (Captain), M. Jayawardene, T. Dilshan, D. Fernando, R. Herath, C. Kapugedera, N. Kulasekara, Lasith Malinga, Angelo Mathews, A. Mendis, M. Muralitharan, T. Perera, T. Samaraweera, Chamara Silva and Upul Tharanga.
Kenya: J. Kamande (Captain), T. Mishra, James Ngoche, Shem Ngoche, A. Obanda, Collins Obuya, David Obuya, T. Odoyo, N. Odhiambo, P. Ongondo, E. Otieno, M. Ouma, R. Patel, S. Tikolo and S. Waters.
Umpires: A. Hill and S. Tarapore; Third Umpire: Ian Gould; Match Referee: Chris Broad.
Match starts at 2.30 p.m.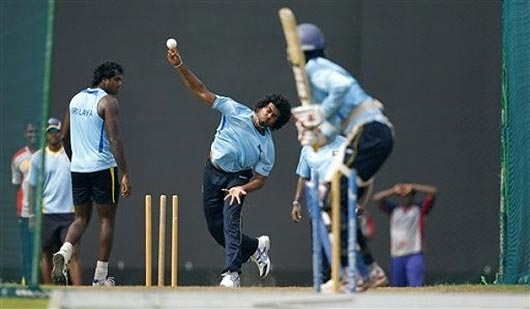 Source: The Hindu – By R.K. Radhakrishnan – Pix by Getty Images / AP