Court orders probe on State TV
Posted by Editor on March 2, 2010 - 1:44 am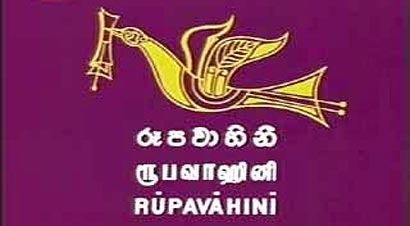 Source: BBC
The Supreme Court in Sri Lanka has ordered the authorities of Sri Lanka Rupavahini Corporation (SLRC) to establish an independent panel to investigate charges against sacked media workers.
Authorities were also ordered to include a retired judge into the panel.
A three-member bench chaired by Justice Shirani Thilakawardene made the order after considering a Fundamental Rights (FR) petition filed by eight workers of SLRC.
The media workers, who are accused by the SLRC of violating the disciplinary code, said they were interdicted as a result of political vendetta after the recently concluded presidential election.
Counsels representing the SLRC told the court that the workers have organised political meetings inside the media institution violating disciplinary procedures.
Jaffna journalist
However, the counsel appearing for the eight workers said they were trying to persuade the authorities to report in an impartial manner during the Presidential election.
The SLRC was ordered to submit the report of the final investigation on 04 May.
Elections commissioner (EC) withdrew the competent authority appointed to monitor the conduct of state media in the run up to the presidential elections.
The commissioner as well as the opposition parties said state media failed to adhere by the guidelines issued by the EC.
Meanwhile, the five media organisation collective has condemned the illegal arrest of Jaffna journalist N Parameswaran and threats by ruling party supporters.
The journalist, who also works for the BBC, was arrested by the supporters of ruling party coalition member Sri Lanka Mahajana Party (SLMP) on Saturday.
He has been distributing a handbill revealing details of alleged misleading of internally displaced civillians.
"This blatant act of thuggery in time of an election when peoples' right to information acquires a paramount importance challenges democratic processes," said a statement by the five media collective.
Rejecting accusations, Thilak Kumara Udugama, the chief organiser of SLPP in Jaffna, told BBC Sandeshaya that nobody would be allowed to distribute leaflets in front of the office.
The media groups added that is "ironic" that President Mahinda Rajapaksa's supporters have "taken the law unto themselves."
Latest Headlines in Sri Lanka