CROWDS PROTEST IN KELANIYA AGAINST STUDENT UNION
Posted by Editor on October 28, 2010 - 1:23 pm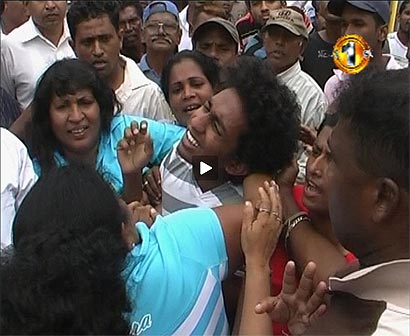 October 28, 2010: A protest was held against the Inter University Students' Federation opposite the Kelaniya University yesterday monrnig.
The protest had been organised by a crowd calling themselves the residents of Kelaniya.
According to Newsfirst correspondent, the protestors engaged in their protest along the Colombo-Kandy Road grabbed hold of a university student and held him in custody. They attempted to assault him and later let him go near the university premises.
Courtesy: News First
Latest Headlines in Sri Lanka