Dansalas must register with CMC
Posted by Editor on April 22, 2015 - 9:27 am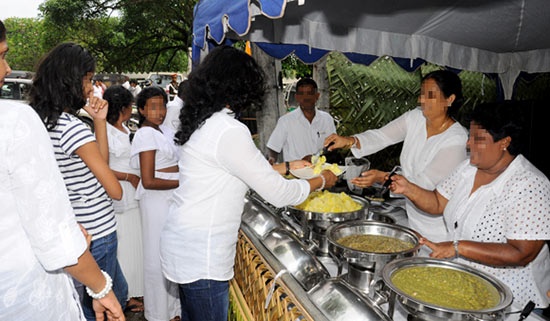 All dansalas held in the Colombo Municipal area should be registered with the Health Department of the Colombo Municipal Council (CMC), Chief Medical Officer of the CMC Dr. Ruwan Wijayamuni said.
Dr. Wijayamuni said that organizers of dansalas should obtain their registration from the Chief Public Health Inspector (PHI) of the CMC. He noted that this action was taken to ensure food safety during the Vesak week.
"Medical officers and PHIs would inspect the cleanliness of the kitchen, cleanliness of the water used, the process of dispatching garbage and the cleanliness of the people who prepare food. It will be prohibited to conduct a dansala without the permission of the CMC," he stressed.
Dr. Wijayamuni pointed out that there are many unhygienic foods provided by certain dansalas hence it is important to ensure the quality and the safety of the food.
(Ceylon Today)
Latest Headlines in Sri Lanka