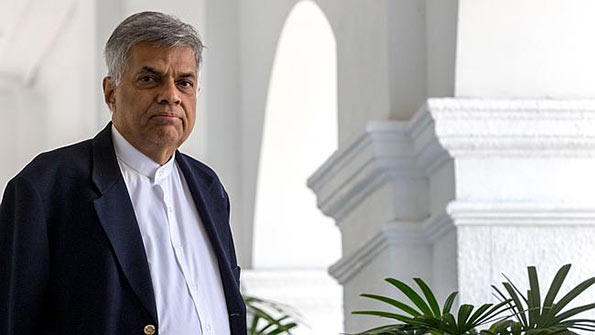 Prime Minister Ranil Wickremesinghe yesterday requested opposition members not to use Parliamentary privileges to protect thieves and persons engaged in corruption.
He made this observation in Parliament joining a debate following a statement by UPFA MP Wimal Weerawansa.
The Prime Minister said the people in the country demand to reveal the names of those engaged in corruption. He said the people wanted to know this since the cost of living in the country has come down after 10 years as corruption has been eliminated under President Maithripala Sirisena's regime.
The Prime Minister said Bandula Gunawardena and other opposition members were attempting to prevent the investigations against corruption.
He added that these MPs would come to Parliament, remain day and night in the House, drink whiskey and stand against investigations against corruption.
"Shame on you," the Prime Minister said. "You should not use the Parliament to protect the thieves and those who engaged in corruption."
He also questioned if those engaged in corruption should remain in Parliament.
The Prime Minister said the Speaker had powers to protect the privileges of the Parliamentarians only and he had acted accordingly.
He said the former Presidents are no more parliamentarians and their privileges cannot be raised in Parliament.
Prime Minister Wickremesinghe added that however although the security of former President Chandrika Kumaratunga and common opposition candidate who is the President today was withdrawn by the government, this government has guaranteed the security of the former President.
The Premier said the members who expected to be appointed as ministers when Maithripala Sirisena was elected as President, later sat with the opposition when their hopes were not realized.
He added those who make a fuss did not go to see the former president within the first two weeks after he lost the election. "But we did," he said.
(Daily News)