Dayasiri says he won't defect
Posted by Editor on July 22, 2013 - 11:27 am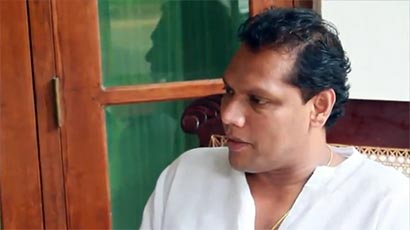 UNP Kurunegala District MP Dayasiri Jayasekera, who has fallen out with the party leadership yesterday said he would never leave the UNP to join the government.
Contrary to media report that he would make a special statement tomorrow, MP Jayasekera said he did not intend to any such thing. Contacted for comment, MP Jayasekera said, "There's absolutely no need for me to make any statement."
Scotching rumours that he would defect to contest North Western Provincial Council elections as Chief ministerial candidate on the UPFA ticket, the MP said that he would continue to serve people in his current position.
MP Jayasekera said that he had some reservations about certain things that the UNP was doing, but nothing would make him leave the party. "I am duty bound to serve the people who returned me to Parliament and on no score will I let them down," he said.
(Courtesy: The Island)
Latest Headlines in Sri Lanka