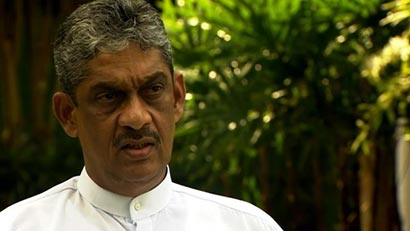 The alleged killing of LTTE Leader Velupillai Prabhakaran's son Balachandran was not reported during my time as the Army Commander, Sarath Fonseka stated.
Fonseka made these comments to the BBC while discussing recent pictures that have surfaced in the media depicting the allegedly executed son of the LTTE leader.
Channel 4 will display another video on the Sri Lankan war to the UNHRC in the coming sessions while it is said to include this issue.
Fonseka went on to say that while the death of Prabhakaran's eldest son was reported on the battlefield, nothing was reported on his youngest son Balachandran.
(Courtesy: Ada Derana)