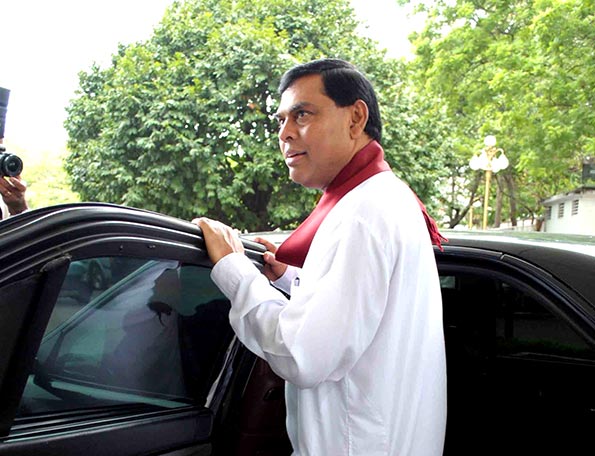 A deep rift over former Minister Basil Rajapaksa has threatened to split the join opposition, sources in the joint opposition said.
Sources said that joint opposition members Prasanna Ranatunga, Wimal Weerawansa, Udaya Gammanpila, Mahindananda Aluthgamage and Dullas Alahapperuma have expressed their displeasure over Basil Rajapaksa.
There has been a proposal to get Basil Rajapaksa involved in the new political party expected to be launched by the joint opposition.
However sources revealed that if Basil Rajapaksa is given a leading role in the new party then some joint members may decide to either join the government or remain independent.
When contacted, Prasanna Ranatunga admitted that there were differences of opinion in the joint opposition but that did not mean anyone was going to leave.
Udaya Gammanpila meanwhile told The Sunday Leader that claims of some joint opposition members joining the government was made even during the budget yet no one crossed over.He claimed that the government was on shaky ground these days and was attempting to divert the attention by spreading false rumours.One joint opposition member, who has been rumoured to be in talks with the government, is Geetha Kumarasinghe.When contacted by The Sunday Leader, Kumarasinghe said that she has not made any decision on joining the government.
(Source: The Sunday Leader – By Ashanthi Warunasuriya)