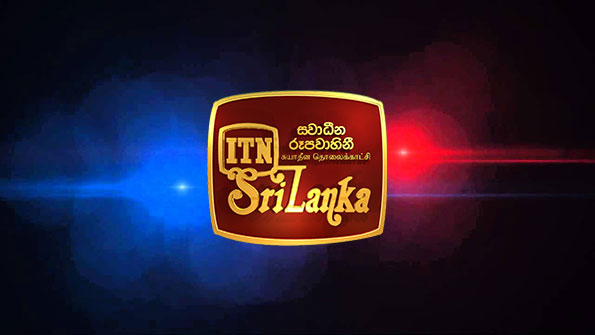 Former chairman of the Independent Television Network (ITN), Anura Siriwardene, and several key ITN officials are likely to be charged separately under the Penal Code and the Bribery Act for financial irregularities committed during the former administration, authoritative sources said.
The matter is currently being probed by the Presidential Commission of Inquiry to Investigate and Inquire into Serious Acts of Fraud, Corruption and Abuse of Power, State Resources and Privileges (PRECIFAC) and a final report is due within a fortnight.
The inquiry is primarily based on serious financial irregularities. Investigations of the alleged monetary loss to ITN will focus on bribery, corruption and penal offences committed by the alleged parties, according to reliable sources.
The report is yet to be completed by PRECIFAC. The source confirmed that when the report is finalised, it will be referred to the Commission to Investigate Allegations of Bribery or Corruption (CIABOC) and the Attorney General's Department for separate action. In addition, the final report with the PRECIFAC will be presented to President Maithripala Sirisena in a few weeks.
Former ITN Chairman Anura Siriwardene and former Deputy General Manager (Marketing) Upali Ranjith and several other former officials have been questioned by PRECIFAC over the past few months over the alleged monetary loss to ITN during the presidential election campaign in 2014 -2015. They have been faulted for causing advertising revenue loss from advertisements in support of former President Mahinda Rajapaksa, for which money has only been partly recovered. The investigations have been continuing since mid last year.
PRECIFAC concluded its public hearings last week, with all the listed officials having made their statements during the hearings. PRECIFAC permitted the parties to explain their part of the story and the hearings were held from October 15, 2015.
Last week, former ITN chairman Anura Siriwardaene and Deputy General Manager (DGM) Marketing, Upali Ranjith appeared before the Commission and recorded their statements in public. However, former President Mahinda Rajapaksa did not make a statement to the Commission.
He appeared at the public hearing with his lawyer. Rajapaksa's interests are watched by Gamini Thilak Marapone PC.
During the cross examination, by State Counsel, ITN's former General Manager Murti Wijesinghe told the Commission that they (ITN officials) performed their duties under severe pressure due to the unwarranted interference by a certain group led by a well- known media personality, who was also a former ITN employee and an ardent supporter to the former President. Wijesinghe is temporarily suspended from service due to the on-going internal inquiry over the same issue..
(Daily News – By Dhaneshi Yatawara)