Dhammaloka Thero forced to disembark London-bound flight
Posted by Editor on July 26, 2018 - 12:16 pm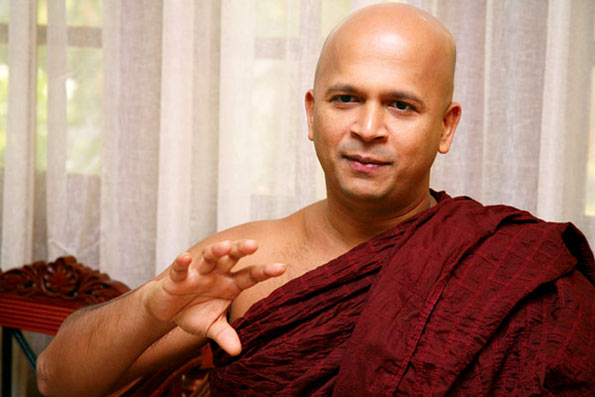 Ven. Uduwe Dhammaloka Thera, who was to leave for England, has been asked to disembark the flight this morning over an issue in the travel ban date on the court order.
Ven. Uduwe Dhammaloka Thero had arrived at BIA today (26), to attend Dhamma sermons held in London, when he was told that he was not allowed to board the plane due to an overseas travel ban against him.
Immigration and emigration official said even though the travel ban on the thera had been temporarily lifted between August 26 and September 12, he could not be allowed to leave earlier than that.
However, after inspections, the Thero had been allowed to board the plane, only to be disembarked from it several minutes before takeoff.
Latest Headlines in Sri Lanka