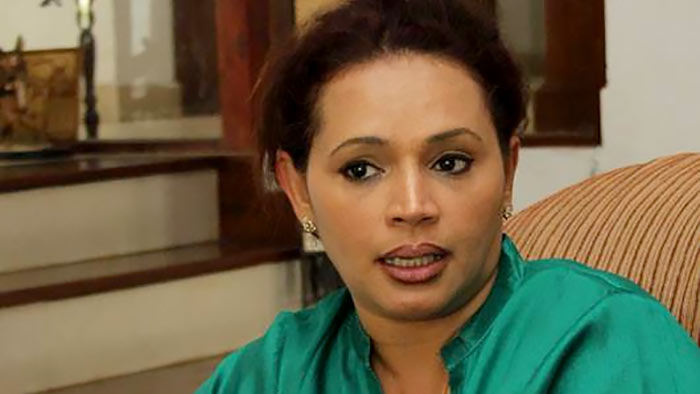 The Colombo Chief Magistrate today (January 05) ordered the Criminal Investigations Department (CID) to obtain the necessary records on State Minister Diana Gamage's citizenship from the British High Commission in Colombo, and conduct investigations.
Colombo Chief Magistrate Prasanna Alwis observed that it would not be appropriate to issue orders including an order of arrest, until court receives relevant documents from the British High Commission.
The court had earlier imposed a travel ban against State Minister Diana Gamage in connection with a magisterial inquiry into a complaint filed by Civil Activist Oshala Herath stating that the birth certificate, national identity card, and passport of State Minister Diana Gamage are fake.
In 2021, the CID had filed a B report in the Chief Magistrate's Court against Diana Gamage over a complaint that she is a British citizen residing in Sri Lanka without a dual citizenship status.
The CID had commenced investigations into this incident subsequent to a complaint lodged by social activist Oshala Herath.
According to the B report filed before court, the CID alleged that investigations would be carried out against parliamentarian Diana Gamage under section 175 of Penal Code for furnishing false information and under sections 45(1)(a) and 45(1)(c) of the Immigrants and Emigrants Act (IEA) for remaining in Sri Lanka in contravention of the provision of the IEA and making a false representation.