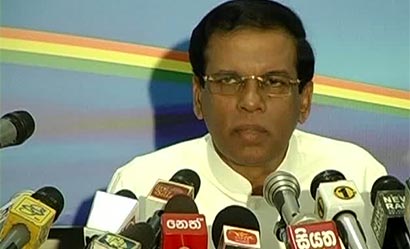 The government will pass the Divi Neguma Bill in Parliament today. The government expects to form the Divi Neguma Department bringing the Samurdhi Authority, Upcountry Development Authority and the Southern Development Authority under its umbrella. Over 20,000 employees will also be entitled for pension benefits into this Bill.
According to Sri Lanka Freedom Party General Secretary and Health Minister Maithripala Sirisena the Bill will be passed in Parliament today.
The government intends to set up Divi Neguma community based organizations, Divi Neguma Community Based Banks and banking societies under this bill benefitting over 5 million low income groups in the country.
According to government sources, more than 10 Amendments are to be made to the Bill before presenting it to Parliament.
The Supreme Court had determined that several clauses of the Bill need to be passed by a special majority in Parliament while one clause that gives the authority to the minister to appoint administrative zones would require the approval of the people at a referendum unless it is amended to give that appointing authority to the Cabinet of Ministers.
Courtesy: Daily News