Divided JVP's convention soon – Somawansa
Posted by Editor on September 28, 2011 - 9:27 am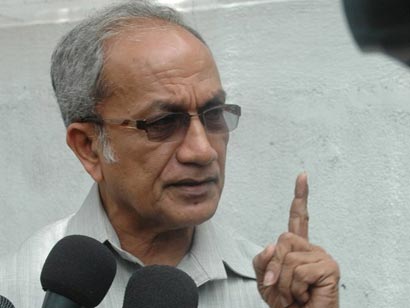 Party convention of the Janatha Vimukthi Peramuna (JVP) will be convened soon to discuss the current political turmoil. JVP leader Somawansa Amerasinghe admitted to the BBC Sinhala Service that there is an internal conflict in the party as reported by the media.
This has arisen following three senior members leaving the party; Varuna Deepthi Rajapaksa, Pubudu Jagoda, Dimuthu Artigala. They had not yet informed the leadership about their departure, he said.

Division denied
However, since the three members have not denied the newspaper reports, the central committee of the party would convene to discuss about their membership and take appropriate action, Somawansa said.
JVP leader Somawansa Amerasinghe denied divisions in the party central committee.
He also denied that a letter signed by a majority of the party calling for a party convention had been given to the party leadership.
However, party leader said that there is a decision taken by the central committee that met at the end of August, including those who now keep away from it, to call for a party convention.
"There is no need for a separate letter," he said.
The central committee is compelled to meet within a period of three months since the last meeting, leader Somawansa said quoting the party constitution.

Constant dispute
Provincial membership of the party is disappointed over what they read through the media but they admit that there has been a wrangle between them and the leadership since 1994 over several issues.
"It has been a strained relationship" they told our correspondent R.G.Dharmadasa.
Parliamentarian of the Eastern Provincial Council Wimal Piyatissa said that there have been constant disputes over national question, religion and art over the years and now these have come to public domain.
Courtesy: DM Online
Latest Headlines in Sri Lanka