DMK-backed strike in TN on Sri Lanka issue lukewarm
Posted by Editor on March 13, 2013 - 7:38 pm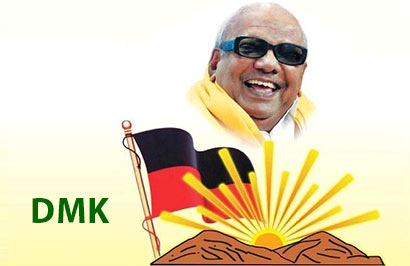 – Submitted by Walter Jayawardhana –
CHENNAI: Members of Tamil Eelam Supporter's Organisation (TESO), including DMK treasurer M K Stalin, DK leader K Veeramani and VCK leader TholTirumavalavan were picked up by the police in Chennai for staging a road roko demanding that the Centre support the US-sponsored resolution against Sri Lanka in the forthcoming session of the UNHRC.
A dawn-to-dusk general strike called on Tuesday by TESO in Tamil Nadu evoked lukewarm response. Barring the DMK, its ally, the Viduthalai Chiruthaigal Katchi, and a few Tamil outfits took part in the strike. No other mainstream political party backed it, despite a plea by the DMK to join the strike-protest.
While public transport plied as usual, a few shops in some sensitive pockets of the city downed shutters. State-run buses, school vans and auto-rickshaws could be seen on the roads while some commercial establishments remained closed.
"We decided to stage a road roko as few trade unions withdrew support for the strike," Stalin told reporters. "The state government tried its best to weaken our protest. But, we were determined to convey a strong message to the Centre. So, we staged a road roko. Kalaignar (referring to party chief M Karunanidhi) will decide the next course of action," said Stalin.
A section of industrial units in Coimbatore, Tirupur in western Tamil Nadu and the fireworks hub in Sivakasi in the south also shut down following the call for the 12-hour general strike. Many DMK MLAs and former state ministers and senior functionaries and some Tamil outfits held demonstrations in various parts of the state, police said.
"No untoward incidents were reported. We deployed sufficient number of police personnel to ensure the strike was peaceful. About 10,000 DMK cadres courted arrest till noon," said senior police officials. DMK president Karunanidhi had advised his partymen to ensure the strike was held in a peaceful and non-violent manner. (Times of India)
Latest Headlines in Sri Lanka