DMK MLAs stage walkout on Sri Lanka issue
Posted by Editor on February 7, 2013 - 8:14 am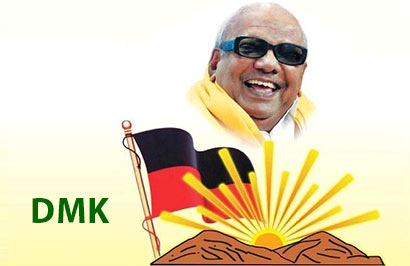 Members of the Dravida Munnetra Kazhagam staged a walkout from the Assembly on Wednesday, taking exception to AIADMK whip Vaigaichelvan's allegation that the DMK regime had failed to prevent the killing of Tamils in the last phase of the Sri Lankan civil war.
Mr. Vaigaichelvan was scathing in his attack and said the Tamil Eelam Supporters' Organisation (TESO) was floated by DMK leader M. Karunanidhi as atonement for the betrayal of Tamils by the DMK regime. DMK member J. Anbazhagan sought to raise a point of order, but Municipal Administration and Rural Development Minister K.P. Munusamy intervened to say that no point of order arose on the matter.
The DMK members insisted that they be given a chance to explain their stand. But Speaker P. Dhanapal denied permission, leading to a walkout by the DMK members.
Mr. Dhanapal ordered eviction of Mr. Anbazhagan from the House for his aggressive demeanour towards the Chair. Protesting this, other DMK members staged a walkout.
Mr Anbazhagan was seeking to protest against certain observations of Electricity Minister Natham R. Viswanathan, who replied to the criticism levelled by T.R.B. Rajaa on the power situation.
Later talking to reporters, DMK MLA and former Minster E.V. Velu said the AIADMK had no locus standi to criticise the DMK since it was Ms Jayalalithaa who adopted a resolution in the Assembly calling for arrest of LTTE leader Prabakharan.
"When a lot of Tamils were killed in the war, she justified the killings, saying death was inevitable in the war," he said.(Courtesy the Hindu)
Latest Headlines in Sri Lanka