DMK's Rajaram asked diplomat whether U.S. would back Tamil Nadu secession
Posted by Editor on April 10, 2013 - 6:52 am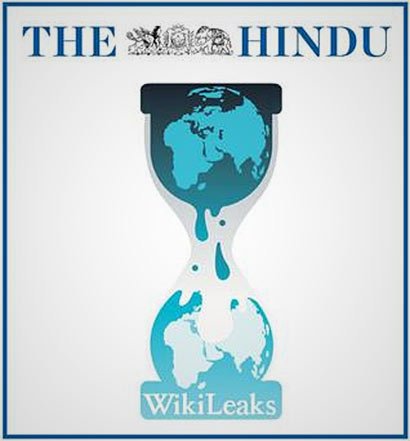 – Submitted by Walter Jayawardhana –
A week into the Emergency when the relationship between the Congress government at the Centre and the DMK government in Tamil Nadu was becoming increasingly hostile, Labour and Housing Minister K. Rajaram asked a U.S. diplomatic representative in Chennai whether the U.S. would give assistance to the State if it decided to secede from India.
In a diplomatic cable dated July 3, 1975, obtained by WikiLeaks (1975NEWDE08889_b, secret), the representative said his direct answer to this question was that the U.S. would not support such a move.
"This was an internal affair of India and we supported the territorial integrity of India and other countries," the representative said.
To the diplomat's query whether the DMK regime was seriously considering independence from the Union, Rajaram is reported to have said: "No, not at the highest levels."
The conversation was taking place 13 years after the DMK abandoned separatism. A separate Tamil Nadu was a key demand of the DMK's parent organisation, the Dravidar Kazhagam (DK).
It was also part of the DMK's platform but during the India-China war, the party's founder, C.N. Annadurai, gave up the demand after the Nehru government passed a strong anti-sedition law in 1963. The party has since advocated federalism. It sent its first ministerial representatives to the Centre in 1989 and has been a member of coalition governments in the 2000s.
Rajaram, who died in 2008, told the U.S. representative at the 1976 meeting held at his residence that while no such move was in the offing, young people within the DMK were talking about separation.
"The USSR and other communist countries are backing Mrs. Gandhi in her efforts to kill democracy here. If this succeeds, communist influence will grow and [the young party workers felt] Tamil Nadu should secede." Rajaram said that was his reason for floating the trial balloon.
The U.S. diplomat notes in the cable that despite the talk among the younger elements secession is not something "that is now being seriously considered by the higher echelons of the party."
The cable also details a meeting between the same diplomat and a "local educator" who said he had told the then Chief Minister, M. Karunanidhi, "that if the rest of India were under a communist-influenced dictatorship, the U.S. might help."
But Mr. Karunanidhi reportedly told the educator that after Vietnam he did not think the U.S. would take on anything new in Asia. (Courtesy: The Hindu)
Latest Headlines in Sri Lanka