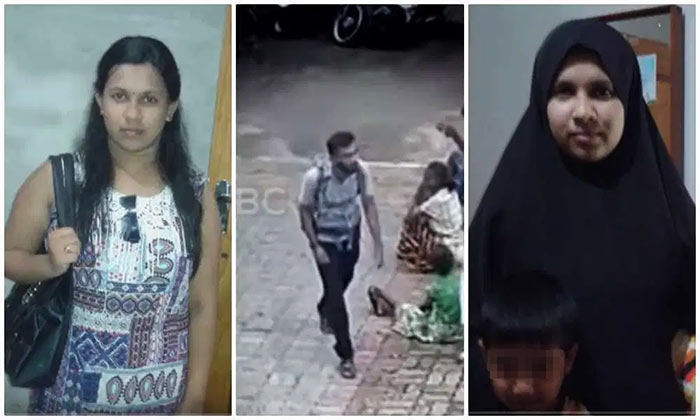 DNA tests have confirmed that Pulasthini Mahendran also known as Sarah Jasmine was among those who died on the April 26, 2019 after a suicide bomb was detonated inside a house in Sainthamaruthu, several days after the 2019 Easter Sunday Attacks.
This was confirmed by the Sri Lanka Police referring to a report by the Government Analyst's Department.
Several days after the 2019 Easter Sunday Terror Attacks, 17 people had died including children in a bomb explosion inside a house at Sainthamaruthu in Kalmunai on the 26th of April 2019.
The bomb was detonated by one of the brothers of Zahran Hashim, identified as Mohamed Rilwan.
The exhumation of the remains buried at the Ampara cemetery was ordered by the Kalmunai Magistrate's Court on 26th April 2022 for the re-examination of DNA.
Sri Lanka Police said that DNA tests were carried out for the third time on the tissue samples that were obtained for the investigations by Judicial Medical Officers, Detectives from the Criminal Investigations Department (CID), and the Government Analyst's Department.
Pulasthini Mahendran, a converted Islamic extremist and part of Zahran Hashim's terror group, was the wife of suicide bomber Atchchi Muhammadu Muhammadu Hasthun, the attacker who targeted the St. Sebastain Church in Katuwapitiya in the string of bomb blasts that took place on 21st April 2019.
Sri Lanka Police said that comparing the DNA obtained from Pulasthini Mahendran's mother with DNA samples obtained from the scene of the crime is considered a method of establishing the mother, and child relationship.
Thus, the Government Analysts' Department report noted that the DNA from the bone samples obtained from the crime scene was a 99.999% match with Rajaratnam Kaveeda, the mother of Pulasthini Mahendran.