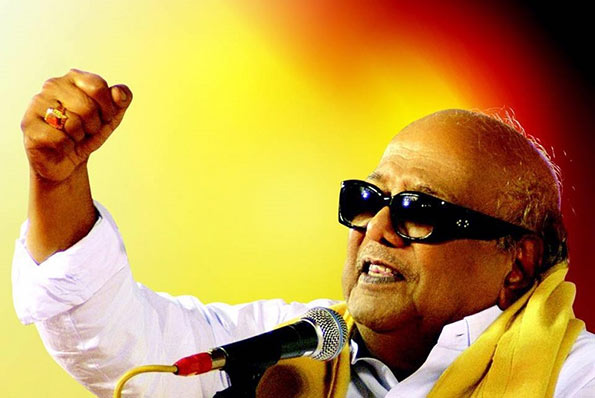 CHENNAI: Opposing the Centre's decision to offer boats and fishing equipment to Sri Lankan fishermen, DMK president M Karunanidhi, on Monday, said that the move has pained the people of Tamil Nadu.
Citing reports on a Memorandum of Understanding regarding supply of boats and fishing equipments to the fishermen of Mullaitivu in Sri Lanka, he said, as per the agreement 150 fishing boats and 300 fishing equipment would be provided to the Lankan fishermen.
"The decision has pained the people of Tamil Nadu and fishermen in particular, as the Union Government could not find a permanent solution for the problems faced by the Tamil Nadu fishermen, but it has come forward to provide assistance for the Lankan fishermen," he said in a statement here.
The Centre, he said, must take steps for releasing Tamil Nadu fishermen languishing in Lankan jails, release their boats seized, ensure that our fishermen are not attacked by the Lankan Navy at sea and rescue 63 fishermen from TN stranded in Saudi Arabia. "The demand of Tamil Nadu people is that the Indian Government should not extend the assistance till these issues have been resolved," he sought
Meanwhile, the National Fishworkers' Forum has welcomed the Centre's move to distribute fishermen boats and fishing equipment. "The Indian High Commission should ensure that the benefits reach appropriate beneficiaries," forum's Chairperson, M Illango said.
(New Indian Express)