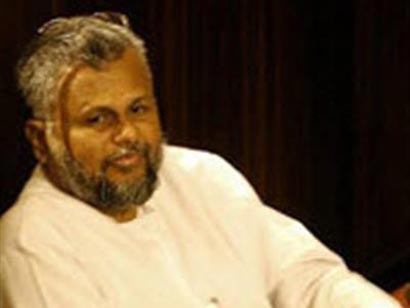 Sri Lankan Cabinet Minister for Traditional Industries, Douglas Devananda, cannot be arrested during his visit to India, in connection with the criminal charges against him as he enjoys diplomatic immunity, the Centre has informed the Madras High Court.
In his counter affidavit to a writ petition seeking a direction to the Central and State authorities to arrest the Minister and prosecute him, the Under Secretary (Sri Lanka) in the Ministry of External Affairs, Kaghal Matha Praphullachandra Sharma, stated that India did not have an extradition treaty with Sri Lanka. However, under sub-section (1) of Section 3 of the Extradition Act, there was an extradition arrangement between the governments with effect from September 1, 1978. As the incumbent was a Cabinet Minister of Sri Lanka, he cannot be arrested during his visit.
In the public interest litigation petition filed in June last year, P. Pugalenthi, secretary of the Tamil Nadu Peoples' Rights Forum, stated that the Minister was involved in three criminal cases pending before Chennai courts. A case of murder was registered against him by the Choolaimedu police station in 1986. In June 1994, the Additional Sessions Judge issued a Proclamation Warrant against Mr. Devananda treating him as absconding accused.
Mr. was charged before the II Metropolitan Magistrate, Egmore, in March 1989 in a case registered by the Kilpauk police in connection with the alleged kidnapping of a boy and demanding ransom. Yet another case against him for alleged offences, including intimidation, was registered by the Kodambakkam police in April 1990.
The petitioner said that he had sent two representations to authorities requesting them to arrest Mr. Devananda and prosecute him. There was no response. Hence the petition. A Division Bench, comprising Justices C. Nagappan and M. Sathyanarayanan, adjourned the matter by four weeks.
The Hindu