Range Bandara challenges Moragoda to disclose info on Pathfinders
Posted by Editor on September 21, 2011 - 2:16 pm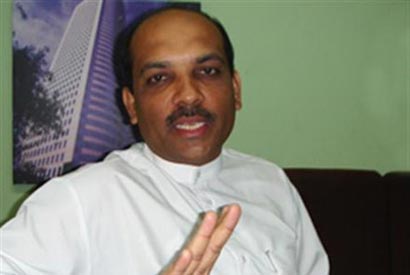 UNP MP Palitha Range Bandara challenged UPFA Colombo Mayoral Candidate Milinda Moragoda to reveal information about his Pathfinders organization.
He challenged Moragoda to reveal who the directors of the organization were, what their salary structures were, which country was funding the organization and what those funds were being utilized for.
Speaking at a press conference in Colombo today (September 21), MP Bandara claimed that the organization had done nothing to serve the public while questioning the service Moragoda has rendered to the people of Colombo despite serving as a member of parliament, a Cabinet Minister and a Presidential Advisor between the years of 2001 and 2011.
He also stated that when homes were being destroyed, residents were being taken out of Colombo, floods plagues the city and the dengue crisis was at its peak, Moragoda did little to raise his voice.
Bandara added that Moragoda, who is talking about Colombo so ardently at the moment, is forgetting that it was a Commissioner appointed by the government he is representing that was controlling the Colombo city limits earlier.
Courtesy: Ada Derana
Latest Headlines in Sri Lanka