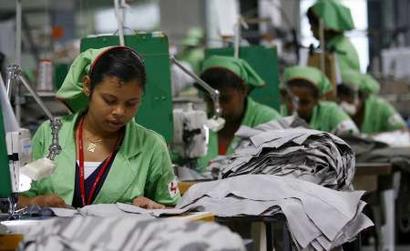 With a meeting between government representatives and European Union delegates looming in early December, the Department of Commerce (DOC) is in the final stages of drafting its application for the restoration of Generalised Scheme of Preferences (GSP) plus status to Sri Lanka.
DOC Director General Sonali Wijeratne, at a meeting organised by the Sri Lanka Apparel Sourcing Association, said that multilateral trade concession would be vital to boost the economy. Despite an overall positive outlook she cautioned that the EU ban on fisheries would also have to be resolved in time for GSP.
Sri Lanka's most recent application for GSP was in 2008, at the peak of some of the bloodiest moments of the civil war. Wijeratne contends that this was a misjudgement by the previous regime as the application was rejected due to EU concerns over reports of human rights violations in the country.
Citing a study conducted by Griffith University, Deputy Minister of Foreign Affairs Harsha de Silva said that "the removal of GSP plus has had a huge negative impact on growth, the GDP and employment" with the most severely affected being low income populations in urban and semi-urban areas.
However, the minister assures that "the way Sri Lanka is perceived has changed." With diplomatic relations between the island and the US and the EU on the mend, de Silva's outlook was positive, claiming that Sri Lanka "has always respected human rights."
Addressing critics of the young Government's moves to attract trade and investment from the West, the minister said: "The Government will do what it needs to do to get GSP plus back but it is not selling the country's sovereignty."
The minister asserted that trade is the only way forward, concluding that, "the Government is committed to plugging the country into the global value chain."
(Source: DailyFT – By Shiran Illanperuma)