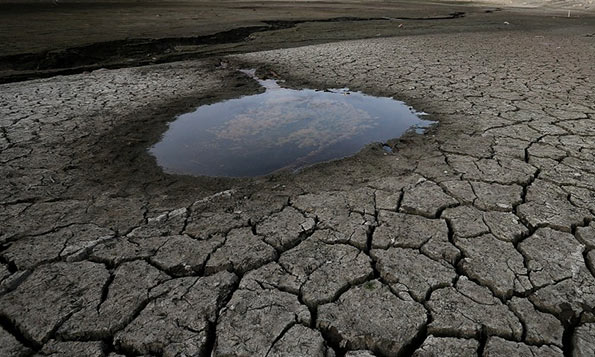 Sri Lanka's 2017 growth rate is likely to be significantly lower than the government and central bank forecast, mainly due to a severe drought and tight monetary and fiscal policies, private economists said.
The island nation's economy grew 4.4 percent in 2016, below the previous year's 4.8 percent and the slowest pace since 2013, data from the Department of Census and Statistics showed on Wednesday.
Finance Minister Ravi Karunanayake has projected 2017 growth of 5.7-6.0 percent, while the central bank expects the gross domestic product (GDP) to expand between 5.5 and 6.0 percent.,
Private economists doubt growth can be that high.
"The biggest challenge to achieve 5.5 percent growth will be the drought," Danushka Samarasinghe of Colombo-based Softlogic Stockbrokers said.
The country is facing its worst drought in 40 years. In 2016, the agriculture sector contracted 4.2 percent from the previous year, when it expanded 4.8 percent. Agriculture accounts for about 8 percent of GDP.
Samarasinghe said he expects economic growth this year of 4.5-5.0 percent. He said another factor crimping it is "inconsistency" in some government policies, such as for investment.
Krystal Tan, Asia economist in Singapore for Capital Economics, said 2017 growth could be as low as 3.5 percent, well below Sri Lanka's average of more than 6 percent in the past decade.
President Maithripala Sirisena's government has tightened fiscal and monetary policies as it faces balance-of-payments pressure.
Tighter fiscal and monetary policies are set to be "major drags on the economy:", Tan wrote in a note.
The government has an ambitious target to reduce its budget deficit to 4.6 percent of GDP this year from an estimated 5.6 percent last year, in line with conditions for a $1.5 billion loan from the International Monetary Fund.
Higher taxes and interest rates are weighing on private consumption. Many analysts expect another rate hike this year after the IMF last week said the central bank should stand ready to tighten monetary policy further.
The finance minister has shrugged off the impact from the drought on the fiscal deficit.
Sri Lanka's consumer price inflation hit a record high 6.8 percent last month, pushed up by the drought.
Shiran Fernando, an economist with Colombo-based Frontier Research, said that given the tough reforms the government must make in line with its IMF loan commitments, growth of 4-5 percent should be expected and accepted this year.
(Reuters)