Sri Lankan rupee weaker on dollar demand from foreign bank
Posted by Editor on March 17, 2017 - 12:43 pm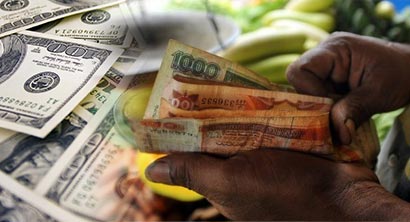 The Sri Lankan rupee edged down on Friday on dollar demand from a foreign bank, but a state bank sold dollars, capping losses in the local currency, dealers said.
The banking regulator has been preventing spot rupee trades below 151.35 per dollar, dealers said. Central bank officials were not available for comment.
The spot currency was quoted at 151.90/152.50 per dollar, but not traded.
Rupee forwards were active, with two-week forwards trading at 153.20/30 per dollar at 0542 GMT, down from Thursday's close of 153.10/25.
"There was heavy dollar demand from a foreign bank likely for bond outflows and large import bill," said a currency dealer, asking not to be named.
A state bank, through which the central bank usually guides the market, sold dollars to some banks, easing pressure on the currency, dealers said.
The central bank, on behalf of the government, raised a record $973.25 million through a Sri Lanka Development Bond auction on Tuesday and inflows are expected from Friday.
The expectation of inflows did not, however, change the perception of the rupee, which has been under pressure for more than three months.
The currency has depreciated 1.6 percent so far this year, having lost 3.9 percent against the dollar last year. Dealers expect the rupee to depreciate between 6 percent and 8 percent this year.
Sri Lankan shares were largely flat at 6,030.33, as of 0546 GMT. Turnover stood at 630.1 million rupees ($4.15 million).
($1 = 151.8000 Sri Lankan rupees)
(Reuters)
Latest Headlines in Sri Lanka