Dy Minister Thewarapperuma breaks a leg chasing cattle thieves
Posted by Editor on January 29, 2017 - 9:10 pm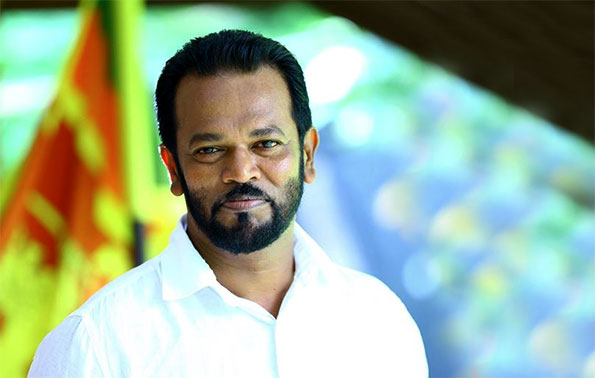 Internal Affairs and Wayamba Development Deputy Minister Palitha Thewarapperuma in a daring chase which broke one of his legs nabbed two cattle rustlers and saved the lives of six oxen stolen from a dairy farm at Yatadola in Matugama on Saturday night.
The Deputy Minister has handed over the cattle and the suspects to the Matugama police.
On Saturday night farmer Lal Ranjith Gamage found that three cattle from his farm had gone missing and phoned the deputy minister and informed the latter of the theft. Deputy Minister Thevarapperuma with some of his supporters chased the lorry transporting the stolen cattle. He called the Beruwala police and the police provided the minister with a sergeant to chase the lorry. The minister running after one of the suspects fell into a pit and one of his legs broke but his supporters found the lorry parked at an abattoir on Arabi Road in Beruwala. Three stolen cattle were found with three other buffaloes being kept in the premises of the butchery. The three buffaloes had been stolen from the Welipenna area. Two persons were nabbed. The two suspects, Mohamed Rashan Mohamed Rafeek of Karandeniya and Mohamed Hussain Mohamed Rashmi of Beruwala were produced before Kalutara Acting Magistrate Wajira Lakshman Asurappuli and were ordered to be remanded till Feb 07.
Police informed the court that the three cattle stolen from Yatadola, three buffaloes stolen from Welipenna, the lorry bearing the number PG 1883 used for transporting stolen cattle would be handed over to the custody of Matugama police for further investigations.
(Source: The Island – By Wijayasiri Widyasekera)
Latest Headlines in Sri Lanka