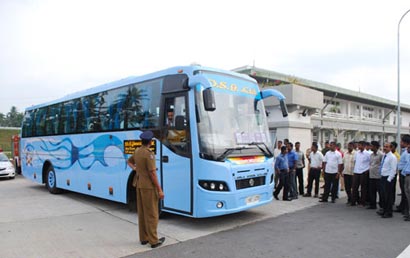 The reduced fares on buses plying along the Southern Expressway will not be changed, Chairman of the Expressway Transport Services Company, L.A. Wimalaratne said.
He said the bus fares had been reduced along the Matara-Kaduwela (Rs 500), Matara-Maharagama (Rs 500), Maharagama-Galle (Rs 420) and the Kaduwela-Galle (Rs 420) routes due to the Sinhala and Tamil New Year. The reduction of bus fares had been in anticipation of a larger crowd using the bus services along the expressways. "We foresaw a rise in the number of passengers and chose to experiment the bus fare reduction. The crowds increased dramatically," he added.
"There is a much larger crowd now using the public transport available on expressways, and we do not want to hinder the faith they have on us. We will continue to encourage them to use our bus services, and that is why we have chosen not to increase the bus fares," he said.
(Ceylon Today)