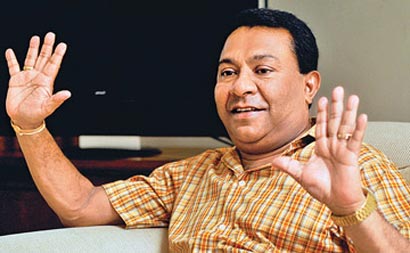 The Minister of Higher Education S.B. Dissanayake said that the external degrees awarded by Sri Lankan universities were worthless certificates that would not benefit its holder or the country in any manner. Addressing a gathering at the inaugural ceremony of the Open and Distant Education Centre affiliated to the Aesthetic University, he said external degrees had recognition during election campaigns when political appointment were made.
The minister also said: "Most of the graduates recruited to government service through the graduate training scheme in 1970 retired after stagnating in their posts. Students of today should not depend on government service and suffer a similar predicament. Many individuals prefer government service to senior positions in the private sector jobs carrying higher perks. This is a bad practice. The UNP introduced the 'Yali Pubudemu' reawakening programme to reduce the number of public servants from 800,000 to 400,000 in three years.
However the strength of the public service has increased to 1.4 million under the government of President Mahinda Rajapaksa. An efficient public service is an integral part of development. The inefficiency of public service has resulted in the collapse of socialist countries and compelled communist countries to switch to free economy systems.
Students should pursue their studies with a target in mind. A scheme is underway to award a BA degree in English Honours and Tamil Honours and to conduct degree courses in information technology and engineering at the Aesthetic University soon. It is also hoped to award a degree in nursing despite protests by the Medical Association.
The external degree is valid only in the teaching profession. While vast new fields are open to others who join the agricultural sector, the clerical service, and the administrative service, those who hold external degrees have nowhere to turn. Expatriate workers including engineers, administrative officers, doctors and even professors are employed in the private sector. The government servants in the US comprise just eight per cent of the entire work force. In England it is three per cent and in Singapore just one per cent.
The Deputy Minister of Higher Education, Nandimitra Ekanayake, Minister of Labour Gamini Lokuge, and Vice Chancellor of the Aesthetic University, Jayasena Kottegoda were present at the occasion.
Courtesy: DM Online