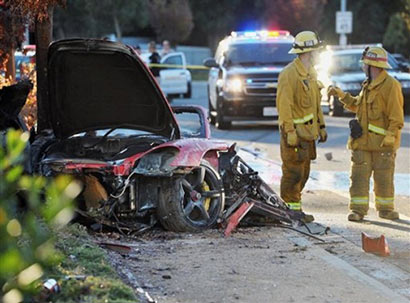 US actor Paul Walker who starred in the Fast & Furious series of films has been killed in a car crash in California, his publicist says.
A statement on his Facebook page said Walker, 40, had been a passenger in a friend's car which crashed north of Los Angeles.
He was said to be attending a charity event at the time.
(Courtesy: BBC)